"let him that is athirst come. And whosoever will, let him take the water of life freely" Rev 22:17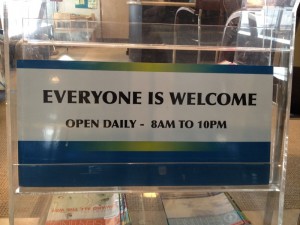 Greetings and blessings from the Christian Science Reading Room at the San Francisco International Airport. Enjoy the testimonies of our attendants:
A young woman having arrived in San Francisco came in early and asked me, "What is Christian Science?" I told her it was the most wonderful religion, which a woman from New England started from her teachings. She learned of Mrs. Eddy's discovery of Christian healing and how she came to write her book, with no intention of starting a religion. She was simply looking for the answer to good health. With a very abbreviated discussion, I showed her the book, read from the first page, and she readily purchased Science and Health telling me she wished she had come in earlier. Apparently she started wondering when she was sitting at the coffee shop and came in to ask who we were. She will be greatly blessed by the book.
Two airport policemen walked by when one suddenly turned back and came in to the Reading Room. He said that he always wondered about Christian Science and asked if I could speak to him about it. He was told that our religion is based on the words and works of Christ Jesus, and that we follow his teachings in healing. He was shown our textbook, and the tenets of Christian Science, and we discussed church services and periodicals. Since he was on duty he couldn't stay too long, but he left with his questions answered, and took a periodical from our "Free Literature" basket on the way out the door.
A policeman came in and talked for about ten minutes. He had recently lost his aunt, another is in hospice, and a coworker died suddenly—all of which left him shaken. We had a wonderful talk about God's continuing love, Christ Jesus' proof of eternal life, and God's care of his family. I welcomed him to come in again, and he said he would now that "he knows someone here."
A wonderful young man from South Africa came in this morning and asked if this was a place you could come and just read. I said yes, but that we were also a bookstore who sold the writings of Mary Baker Eddy.
He asked what was the big book we had? I told him it was a dictionary. He went in to look. Then I was prompted to get up and show him our Bible reference library which is pretty good, albeit limited, and I said, you are welcome to read anything, but people come in mostly to read the Bible. Then he asked, "What is this book?" pointing to Science and Health. I explained that Mary Baker Eddy discovered how Jesus healed and that she became a wonderful healer, and one day this doctor who witnessed her treatment and immediate healing of his patient, told her she had to write a book. She checked her Scripture and her eyes went right to Isaiah 30:8 which says, "Now go write in a table and note it in a book, that it may be for the time to come, forever and ever." She obediently wrote this marvelous book which is now the Christian Science textbook. He said he wanted to buy it but on his way back. I asked when, and he said February 22, at 8:30 AM. I said, "You will be through security before we open." Then he readily purchased the hardback Sterling Edition, and told me that he had been in the US for 20 minutes and had already spent money.
I sensed a need, so I prayed that the Science and Health he had just purchased would give him many answers, and that God would provide all his needs and wants while here in America and his money would always be there for him. He thanked us profusely.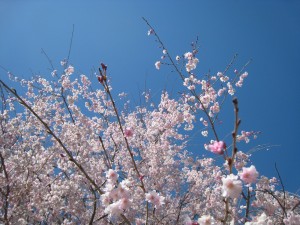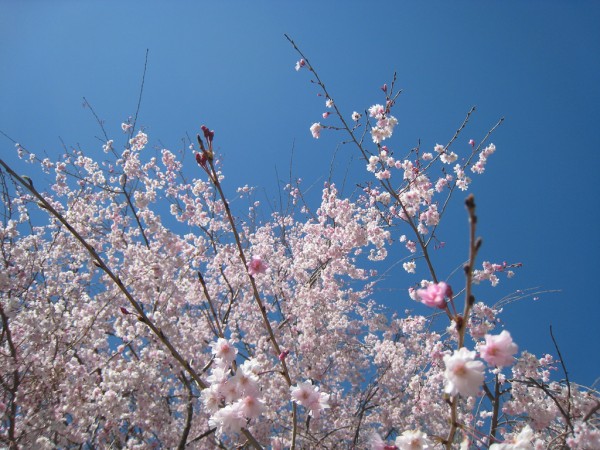 A wonderful lady came in the Reading Room while waiting for an arriving passenger. She was told a little of Christian Science and how it heals, and how Mary Baker Eddy had come to write and publish Science and Health. She stopped me and told me that one of her friends had been battling cancer and refused to see anyone. But they were good friends and she was led to go up and knock on the door, and was asked to come in. She went in to see that her friend indeed was getting better. Our visitor was told, "Christian Science will heal your friend! Would she be open to it?" I told her I would pray, but had to have her consent and willingness for Christian Science treatment.   She agreed to ask. Then she purchased two copies of Science and Health, one for her and one for her mother, who was also having some issues. May God bless her richly in her understanding of Christian Science healing!
Science and Health flew off the shelf today. Two young women came in who were in the performing arts industry on their way back to New York. They asked if I could explain this most interesting-looking store. I shared some of Christian Science with them, including how Mrs. Eddy came to write Science and Health and healed and taught with it. One had burning a question: "How can you get people to be receptive to it?" I explained that sometimes that is the hardest part, getting the people to part with the disease. I shared Jesus' healing of the man at the pool of Bethesda who defined himself as "he who couldn't get to the water before someone else got there first." Jesus said, "Wilt thou be made whole?" And as soon as the man said yes, he was healed. She was told that if a person wants the freedom from whatever he or she sees as an undesirable condition, that you can and will help them through your prayers, and Christian Science will do the work. They readily purchased a copy.
Meanwhile, the young man who had been in the study room all morning must have listened to the explanation and purchased a copy for his parents for Christmas. I asked him if they would be receptive to it. He said he thought so because there is only one God.
While he was still in the study room, a gentleman came in who had been here in the United States for about a month. He is an engineer partnering with one of our companies in a solar energy plant for his country in Africa. I shared some of Christian Science with him and he was reluctant, but gave me his credit card. Then he said, "My Bible is old, and needs replacing." I showed him our many Bibles and we had a new NIV for $13.00. And he was told that Science and Health would help him to understand the spiritual import of the Bible, any Bible, which was so important to understand. He readily purchased Science and Health.
A man came in and asked, "What is this place?" He was told it was a place to be quiet and pray, and to be close to God. He was told a little about Christian Science, and as he looked over our themed booklets, he looked at the one entitled Safety. I mentioned that he could read it in our study room, which he did. He came out and asked if the healings in the articles were true. I assured him they were. He said he lives in Virginia Beach, VA and attended church there but was searching for a deeper understanding of God. He was given some basic understanding and he purchased the booklet. He said that he would like to talk with someone about Christian Science at home. I gave him a free Journal and highlighted a practitioner from Williamsburg, VA, to contact when he got home. The man seemed receptive and left the Reading Room with an uplifted spirit.
A visitor came in seeking answers to a lot of questions, the first being, "What is Christian Science?" I explained a little of Christian Science and introduced him to Science and Health and its author, Mary Baker Eddy, of whom he had never heard.   He was shown how the book was an "ensouled" text like the Bible, in that it meets you where you are. He had questions about money and wealth and poverty, about direction, about visa renewals, employment. We worked on all of them, the biggest being the mental malpractice of telling ourselves what we do not have, which puts us in want, rather than praying with the expectation of receiving that for which we have prayed. I think he was helped because when he left, he thanked us profusely, and said he would come again. I believe he returned to Bismarck, ND with a renewed sense of direction. He did leave with our gift of a used Science & Health!
A couple came in asking "What is this place?" I had asked them to sit down as I explained a little of our church, showing them the tenets, and the Bible, and spoke of healings based on Jesus works. Both went to University of Massachusetts, Amherst, and they noted Mrs. Eddy's relation to New England. They were shown healings in the Christian Science textbook, the Sentinel and the Journal. The man purchased a paperback Science and Health so he could "learn more!"
A woman came in looking for a Bible for her new granddaughter−"baby's first Bible." I showed her the board books we have. Then she came around the desk, and I showed her Bibles starting with the King James editions and even the NRSVs that are cheaper. She asked me which I thought was better. I told her, "Well, whenever I read another translation, I have to go back to the King James to see what God said."   She agreed.   Then she said maybe I should get one for my daughter. Then as I pulled down a copy of Science and Health, I said, "Would she be interested in the spiritual interpretation which is where you really learn how to heal with it? I handed it to her and she said, "She would love it. This is the book I will buy! I am so glad I came in here!"
A woman came in who had had cancer and had an operation that was successful, but was praying because she was doing a lot of follow-ups. She was cancer free, but she said that an angel appeared and told her to "stand up and hear." She began to listen and pray to be told what to do. Well, family and friends began to ask for prayerful help. She would pray fervently and effectually because people got healed. I told her about Mrs. Eddy and her search through the Scriptures and her healing from the fall on the ice, and how she came to be a great Christian healer and wrote her book about it. She readily purchased Science and Health, and said she would love to come back and see us when she is in the area.
A gentleman came into the Reading Room and asked to read the Bible and to specifically read the New International Version, which we do not have. But he said that he favored that version because it had footnotes which, for example, told him that on many occasions Jesus was actually quoting old testament verses when he answered the scholars' questions. He asked me if I had read Ezekiel. I said yes, and that I had been reading it on Monday morning at the desk while I was marking books. Then I showed him our Parallel Bible with four versions and he read for awhile. Then I suggested as he was leaving that he purchase this book. I showed him Science and Health, and opened one for him and told him about the spiritual import of the Bible which every student of Bible should learn. He purchased the Science and Health.
A man came in and wanted to ask where in the Bible was the Lord's Prayer? I showed him and he wrote the citation down. He recommended a book about the Bible for me called Walking the Bible in which the authors went to various geographical locations to see the sights. Then we talked a little more and I suggested he purchase Science and Health and see the spiritual interpretation of some of the Scriptures. I showed him the Lord's Prayer. He readily purchased the book. He was told that it heals everything, especially something like cancer for which there is no good medical solution. He said that he was a cancer survivor and that his wife had it. I said, "Oh, you can heal it with this book. Let' s heal it." He said he would give it to her to read.
A woman came into the Reading Room to get some free literature having noticed our basket, and said she had heard of Christian Science because there was a Christian Science church near her house. She was shown the Christian Science textbook and how Mrs. Eddy had come to write the book and teach from it. Mary Baker Eddy's students wanted to start a church, which led to the Reading Rooms that sell Christian Science literature. She readily purchased Science and Health, repeating several times, "$13?" She obviously recognized Science and Health truly is a treasure.
A man came in to ask what our Reading Room was all about. He was young and married with a young son. He said that he was unjustly accused of a crime by a person who was part of the crime; and he was sentenced to several years in jail. We discussed the importance of seeing man as reflecting qualities of honesty and integrity, and that it would be important for him to forgive his employer before a complete healing could take place. We had a Sentinel in the basket with the heading "Forgiveness," which he was given. "Is this free?" he asked. With a warm smile I assured him that divine justice and blessings are in store for him.
A young man came in and asked about Christian Science. I told him a little of it, and he was shown the two accounts of creation in Genesis, and Mrs. Eddy's experiences looking for good health which culminated in her healing career and writing her book. He said, "How much is that book?" $13. I pulled out the marble paperback of Science and Health and he pulled out the cash. Then he said, "You know I was sent down here looking for the Amoura Café which has been moved up to our concourse, so I came up here and God led me here. I have been learning more and more about how the world works, and now it is time to really study the Bible. I said, "This book will light the Bible up for you." He was so grateful he came in.
A young man came into the Reading Room with his friend and wanted to know what this store was and what is Christian Science? I introduced him to Mary Baker Eddy and her amazing work, namely, Science and Health with Key to the Scriptures, and told him of how Mrs. Eddy healed as Jesus did. He did purchase Science and Health.
A young man came in and asked what Christian Science is, and he was introduced to Mary Baker Eddy and the Christian Science textbook.   He asked me if I could heal. I told of him of several important healings I have had. I mentioned to him my son was always blaming God for all the disasters in the world, and the young man said, "Yes, what about that?" I tried to explain that someone who can heal, needs to bear witness to the Truth in order to still the waters or calm the storm.   He asked if I had ever done that, and I replied, "Yes, many times." I even gave him a couple of examples. He readily purchased Science and Health.
A couple came in and wanted the best book we had in Spanish. We only had the Bible, Science and Health, and two booklets in Spanish. They selected the new Spanish translation of Science and Health from the window display so I opened the book and showed them the first sentence in the Preface and the first sentence in the first chapter on Prayer. She said, "We'll take it."
A young woman from Rwanda came in and wanted to know about Christian Science. She said she was Christian and she was told of Mrs. Eddy's search through the Scriptures and how she had learned to heal the way Jesus did and had come to write a book on Christian healing. The woman loved it. When I showed her the book, particularly the first sentence in the chapter on Prayer, she immediately purchased the book, and a themed booklet on Pregnancy and Childbirth for a dear friend. I gave her a Christian Science Journal and she is going to attend the church in Rwanda, which is quite near to her residence.
A woman came in from New Jersey to support her brother who is having open-heart surgery. I sensed fear from her and assured her that the strength of God's love is always in control and will be evident, not only for her brother but also for the physicians as well. "Ever-present Mind, God, encompasses all space and will be evident at the surgery," I told her. I gave her two Sentinels, one entitled "Overcoming Fear," and the other, "How to Pray."
We extend our heartfelt thanks to the Christian Science churches and individuals for their interest in and support of this Reading Room. For comments, questions, or to send a donation, please mail to:
Christian Science Reading Room Jointly Maintained
Harley Bennett, Treasurer, 23871 Willows Drive, #384, Laguna Hills, CA 92653