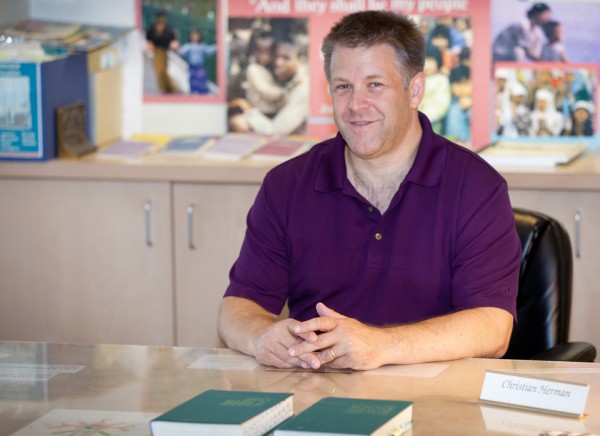 Our staff comes from all walks of life and from all corners of the San Francisco Bay Area.
They have in common that they are volunteers and they are Christian Scientists. They come to share what they love in terms of a quiet space that allow for learning, thinking, and peaceful reflection. Also, if a visitor is interested, they are all well-versed in what makes Christian Science special in the world: how it has come to enrich their lives (and their families lives), to heal them when needed, to care for their smallest and biggest needs—emotional, financial, relationship, and physical well-being. What makes it Christian. What makes it Scientific. How it serves the healthcare needs of individuals in 2012 they way it did the Galileans followers of Jesus in 30 AD. They each bring a wealth of experience with Bible study, prayer, and metaphysical treatment of sickness, sadness/depression, and disease through self-care. They know of and can explain God's goodness and love for man; they can explain the two Biblical accounts of creation and why they matter (hint: one is false, the other true).
Our staff is also carefully vetted, from amongst the potential volunteers from Christian Science churches from the counties of the Bay Area, for experience with the public, for their ability to be quiet when visitors want quiet, to be responsive when questions (small and large) are on the minds of visitors.
Finally, our staff knows of the literature for sale in the Sales Room of our space. If you want something appropriate to read on your travels (something not to be found otherwise in the airport), they will help you towards what makes sense for your trip.