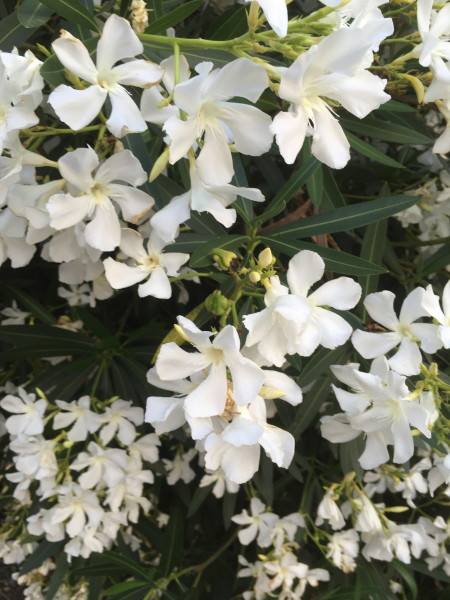 The plaza which has been under renovation for over a year, is now open and the Reading Room is glorious in her open and very visible location (as of yesterday 3/4/15). Greetings from the Christian Science Reading Room at the San Francisco International Airport, "A city that is set on an hill, a candle that giveth light unto all that are in the house." (Matt 5:14-15).  All through the renovation of our end of Terminal 1 of the San Francisco International Airport we truly have enjoyed uninterrupted good!   We have had light but high quality traffic and would like to report wonderful fruitage amidst the challenges of noise and limited visibility.
---
A young man came to ask about "God's Law of Adjustment." He started reading it, and then stopped to tell me that he is a Christian and a chiropractor. He said the first paragraph in the pamphlet could have come straight out of the tenets of chiropractic medicine, but using "universal intelligence" in the place of "God." He fully supports the idea that God's law will harmonize and adjust. Before he left I was able to say that as he read the pamphlet (which he bought) he would see that Christian Science teaches that the real adjustment is wholly in thought to which the body responds, as a result of God's law.
---
A woman stuck her head in the doorway and asked if we had a Bible for her to read. We do and as she came in she said that she discovered how wonderful it was to pray and that she recently joined a church in the northern part of the state. About an hour later the lady, named Linda, came out of the study room with a copy of Science and Health and wanted to know more about "this wonderful book!" I introduced her to Christian Science and Mary Baker Eddy.
The lady commented that her family had denounced her when she divorced her husband and that recently she wasn't invited to her daughter's wedding. I told her that "one with God is a majority," and that God loves her every bit as much as he loved Jesus and all mankind. I quoted her qualities of God and man from Science and Health, and shared that she could express God's love to everyone, which will result in a family healing.
She asked if we were only located in airports and I laughed in telling her that we had churches and reading rooms located all around the world. She purchased Science and Health and said, as she was exiting, "I can hardly wait to share this book with my pastor!"
---
A gentleman came into the reading room this morning looking for a tiny Bible. We had the hardback new sterling pocket edition, which pleased him. And he was even happier to find out that the Christian Science Monitor was still in print. He said to me, "They (the CSPS) don't publish the Christian Science Monitor any more do they?" I happily showed him the two latest editions. One of them had a cover story of Africa's Solar Revolution, and he said he did a lot of work in Africa. He said, "I'll take both of them. Add it to the order!" He told me that his great grandmother had been a "disciple" of Mary Baker Eddy and that his grandmother also had been a Christian Scientist. He was a convert to Roman Catholicism, but loved the Monitor.
---
One visitor asked if we had a hymnal for sale. I announced that we have the best hymnal in all of Christianity. She looked at it and readily purchased it. I told her that although she was interested in the music, to please be sure to enjoy the lyrics. They will heal you and save you and deliver you!
---
A San Francisco police officer came in and asked if he could study. I said "Yes and help yourself to our wonderful literature."
He chose to sit at the desk and disclosed that he had a sermon to prepare and maybe I could share some ideas with him. I introduced him to Christian Science and to Mary Baker Eddy, and how she came to discover Christian healing with her fall on the ice in Feb 1866 and the immediate healing after reading one of Jesus' healings in the Bible.   He wanted to know more. I walked him through my apprehension of Jesus' words to the palsied man and the resultant healing. He did not purchase Science and Health but was very interested in the healings and how Mrs. Eddy became a great healer.
He wanted to know about earthquakes and floods which I explained as best I could and how to literally ameliorate them or heal them by declaring the Truth about them: how all matter yields to Spirit. Here we are teaching the preachers. God bless us every one!
---
A wonderful lady was having a very hard time with her travel rearrangements. She had missed her flight for which she had paid over $2,000 for the first class ticket. In addition, she had paid $221 to change the ticket. Now the airline wanted to fly her coach to Turks and Caicos, which is a sixteen-hour flight with two connections, and she was not happy and was contemplating not going. I just knew the right idea would come. Finally, after she had tried all else, she decided to go explain all this to Delta, and see what they could do for her. I told her that whatever she decided to do, God would send his angels with her, and her trip would be First Class. Hymn 330 from the Christian Science Hymnal tells us "Love is the royal way!"
She went to Delta and made up her mind to go on the trip even though it was late. Well, she got first class on two legs of the trip, and was happy to go to this wonderful wedding celebration. I am confident that the angels went with her, and helped her the entire trip.
Sometimes when we get stuck, it is because we cannot decide what to do. Once we make our choice, God opens the Royal Way!
What a privilege it is to serve God's worldwide family in the San Francisco Airport Reading Room, and to be able to share these experiences with our dearest friends.